I've been very vocal about my love of Modibodi undies. So much so, the review has been one of my most popular posts of all time. Everyone asks me a tonne of questions that I am only too happy to answer. Even the "gross" ones. Especially the gross ones!
Mostly because it isn't "gross". It's a period. And all women have them, so it's really never been a big deal for me to talk about them.
This post discusses the new contour high-waist full brief style that Modibodi has just released. Kind of like Spanx, but with the added bonus of being able to deal with shark week. *fist pump*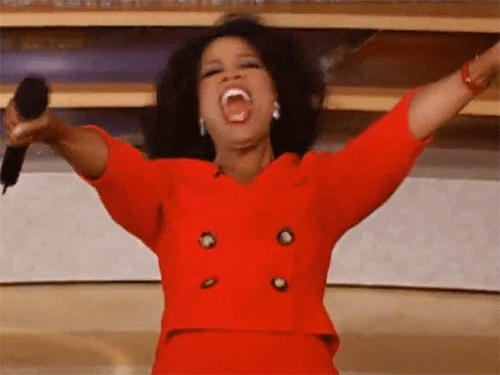 Like the rest of their range, these contour pants have the magic ability to absorb up to 10mls of fluid, or in tampon terms, 1.5 tampons. Suitable for a light-moderate flow.
The high-waist style means it sucks in the entire stomach region leaving absolutely no evidence of a muffin-top, only a sleek silhouette, to be emphasised by your very best party outfit.
"Holy shit. I never knew i could hide my food baby this well". – Far kew
This new style is a game changer for those who like a good night out cutting some shapes. Or those of you who are first up on the dance floor at a wedding or a birthday. Disco Pussy? Not with these bad boys. You'll have the freshest vagina in town, and you'll want to tell everyone about it. Well….maybe not. But you'll be smiling on the inside while your vertical smile positively grins on the outside.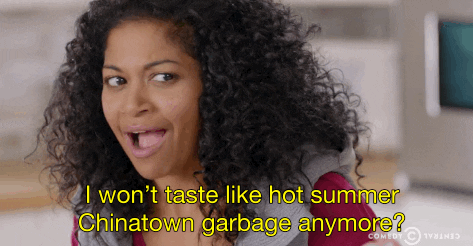 I don't want to put too much of a spin on this. But THINK OF THE FUCKING POSSIBILITIES.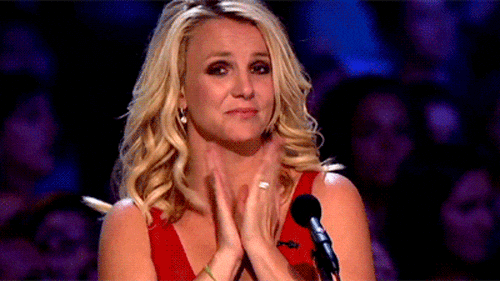 As you'd expect, the new contour range features thicker and stronger material that will suck you in and suck you dry, meaning absolutely no worries about muffin tops, bulges or embarrassing leaky issues.
Right now they come in black only, so this is a choice for darker clothes or clothes that are not see-through, but they definitely feel a little sexier than their beige competition. I love the contour shaping of the panels as well to give them some extra interest.
And the waistband was totally comfy and didn't "eat in" to me at all.
As far as absorbency goes these are for light-to-moderate days and would be great as a backup on heavier days combined with a tampon or cup, or on their own if you are not of the Texas Chainsaw variety of bleeder.
At $60 a pair, I think they are a bit of a bargain. You can pay anywhere upwards of $80 for competing products that do not have the added benefit of dealing with your period. And the disco pussy thing…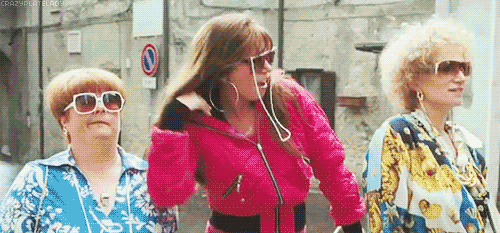 As with all of their designs, the contour range has the breathable Modifier Technology™ – a super slim (3mm), super absorbent, stain and bacteria fighting lining for modern periods, bladder leaks and discharge.
So what's the verdict? Absolutely worth adding to your Modibodi collection. And be the first one on the dance floor like….
I will be updating this review in the coming days with a care video that will show you how to look after the pants and take away any concerns about how to wash them. I swear to you it is not gross, it's super easy and I'll show you how.
Some other styles I have recently tried and LOVED are the new limited edition colour range of sensual full brief. They have sheer mesh panels and a real retro vibe which I adored. They come in red as well (the pair I tried).
I also gave the sensual high-waist bikini ones a try and they are my absolute faves now, even trumping the sensual boyleg which I also love. What makes these the winner for everyday use is the soft waistband and close-to-commando feeling. They are ace, check them out. I give them high praise!
So ladies, if you are yet to try the much-lauded Modibodi range of "period undies", you should totally give them a shot. I am slowly moving over to every pair of undies I own being from this range because they are not just for periods. They deal with sweat, light bladder leakage, discharge and in-between days just as well as the Shark Week days.
It's pretty hard to get me to endorse something, let alone something that involves me openly talking about periods and my nether-regions, but for this brand, I am happy to do so.
Love, FK xxxx
Full disclosure: This post contains affiliate links which give me a small kickback on sales that comes at no extra cost to you. This allows me to pay for my site hosting and the time I spend away from my family bringing you my reviews.